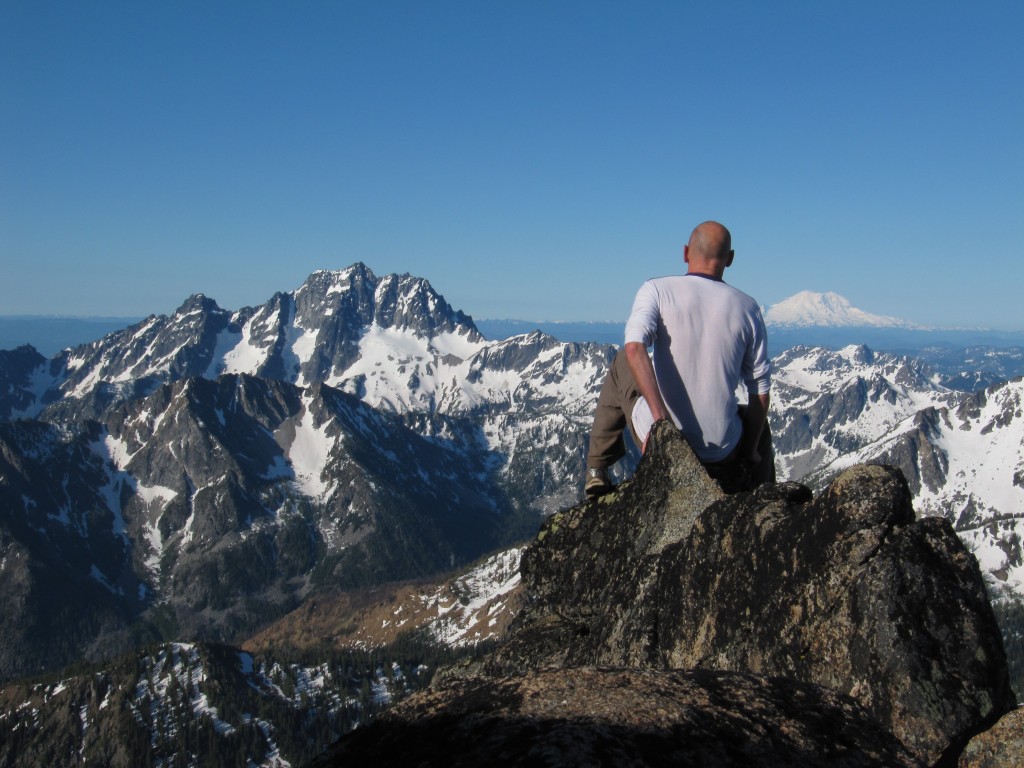 I was raised in Northern Arizona, in the mountain town of Flagstaff. My formative years were spent in a pickup truck, careening down dusty roads on the Navajo Reservation, and exploring remote canyons with my Australian Shepherd. After leaving Arizona, I wandered through Utah, Alaska, and Montana. I eventually settled down in Washington, where I have been for the past twenty-four years.

I currently live in the Seattle area with my wife and dogs, and near my two grown daughters. I work at Edmonds Community College, where I try to persuade skeptical students that the right words in the right order can be beautiful. I play and feed my soul in the mountains, on the water, and in the garden.

My essays can be found in various journals, including Flyway, Weber Studies, Isthmus, Under the Sun, Sport Literate, and Superstition Review. I received my BA from Northern Arizona University and my MFA from the University of Montana.

Road Trip is my first book. It explores the ways in which identity is shaped by relationships to land and family. The book is an account of both physical and spiritual migrations. My second book, Sanctuary, is a collection of personal essays that explore my connection to three unique and distinctly different landscapes. Sanctuary celebrates the ways in which the human spirit can be restored and sustained by our connection to the earth.
Contact me: markrozema62@gmail.com